Milton buses will be running on PLAN B tomorrow. Please be prepared for early pick up or delay based on three buses running. ~Ms. Vanita

In honor of Veterans Day tomorrow, we will be celebrating our veterans at 9:00 am in an assembly with pastries for veterans following. Please send your child to school in patriotic colors. Third and fifth graders will be singing in the assembly. Thank you for your support!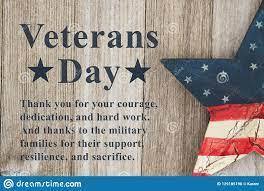 Don't forget that tomorrow is election day and MES is a polling site therefore, there will be No School.

Set your calendars now for our winter music performance! December 13th at 6:30 pm. Mrs. Drake invites you to enjoy a musical performance by the MES Primary students. Dress in your best!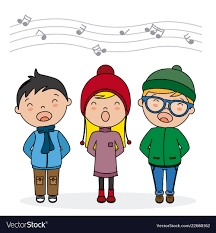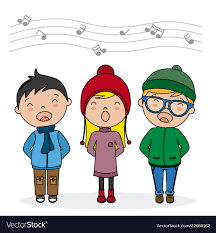 The new dates for the Incentive Trip are: Primary 14th Intermediate 15th Students will be going into the conference room at the Inn for the live animal show. If you have turned in your student permission slip and $1 you do not need to do anything at this time. Please check in with your child's teacher if you have questions.

Due to a scheduling conflict, we will be rescheduling our Incentive Trip to Clifty Falls. We apologize for the inconvenience Please stay tuned for the new date.

Join us for Trunk or Treat tonight from 5:30-7 pm. Trunks are lined up and ready and a concession stand is open for business. Hope see everyone's costumes!

Come join us: It's game time at the MES Fish Fry!

Please come out on Saturday, September 24th from 8-11 am for a FREE Fishing Tournament at Stucker Farm Sponsored by the Milton Masonic Lodge. Awards will be presented at the end of the tournament.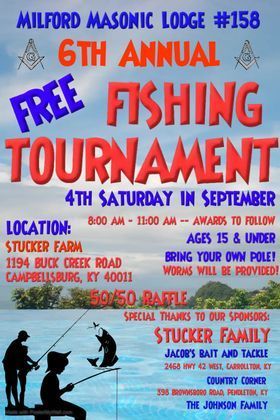 This week we have lots of activities to help students "Fall into Reading." The book fair is open Monday-Thursday with limited opening on Friday morning. On Tuesday from 5-7 we are hosting a Title 1 Family Literacy Night from 5-7. All students will receive a free book and pizza. The book fair will also be open for shopping. Finally, on Thursday we are hosting Gravy for Grandparents beginning at 7:30-8:30 am. The cost is $3. The book fair will also be open at that time. We hope to see you this week for the festivities.

Milton Buses are just now leaving the school. Please be patient as they work through the routes. Expect delays 10-15 minutes today. Have a great weekend!

ACES Pick Up: If your student attends the after school program ACES, pick up will now be located at the INTERMEDIATE end of the building (Bus Parking Lot). A doorbell has been installed to let Crystal know that you are here. If they are not in the classroom, then a sign will be posted. This will create a more secure process for you and your student. Please contact us if you have any questions.

What an amazing day here at MES!! We are so blessed to have an amazing staff that worked hard to be prepared for our students today. It is almost dismissal time. Car riders will be dismissed at 2:55 and will exit the Primary Door at the end of the building. Please remember to have your CAR TAG hanging so our staff can ensure that students are going to the right place. We have 2 lanes. Please stay in your car and a staff member will bring your student to you. If you do to have a car rider tag, please come to the office to get one. Have a great day!

Good Morning and Happy First Day of School. The front entrance will be open for drop off at 7:30 am. Please note that we will not be using the back entrance this year. Parents must have an ID to enter the building past the office. We look forward to a Pawsitively Amazing Year with our MES Panthers!

If your child is attending Kindergarten Jump Start tomorrow, expect buses to run between 7:45-8:30 am.

Happy Sunday Everyone! Don't forget today is our volunteer day at MES starting now. We will be working on the landscape and finishing up the playground refresh today. Stop by and give us a hand if you can. All volunteers will be entered into a drawing for a free Hometown Pizza, kids free pizza cards, cafeteria coupon for a snack or ice cream, and some other goodies. We hope to see you ;-)

Hello MES Families, We are gearing up for the new school year here at MES. We can't wait to see everyone back on August 16th for the first day of school! Open enrollment is now available on the district web page for new and returning students. Please make sure you complete this prior to the first day of school. Our Teacher Meet & Greet Night has been scheduled for Tuesday, August 9th from 5-7 pm. Stop in to meet your new teacher and drop off your supplies. We are excited to start the new year!

Happy Last Day of School! As part of our end of year practices we inventory all school issues property. Please check your home for any library books, Chromebooks and/or cords, and any classroom items that your student may have brought home. If your student is missing a library book or Chromebook and/or charger, you will be billed for the replacement cost. Report cards are held for missing library books. Thank you in advance for helping out as it helps to keep replacement costs down and out of next year's budget.

Don't forget to join us from 3:00-4:30 pm this afternoon for our Summer Kickoff Ice Cream Social. Primary students will start in the library and intermediate in the art room. We hope to see you here.