1st-5th grade Awards Day is Friday, May 20th from 12:30-2:50 pm. 🏆🎖Families may attend keeping in mind that seating may be tight. Join us after for our Title 1 Kick off to Summer Ice Cream Social. 🍨🍦Each family will receive a kick-off packet for their student with events that promote summer learning with ice cream following in the cafeteria. We hope to see you there!

Mr. Brian's bus 210 will be delayed by 10-15 minutes this afternoon. We appreciate your patience and understanding.

Pick up for our Nothing Bundt Cake fundraiser will be in the cafeteria from 1-6 pm today only. Please park in the back and follow the sidewalk to the left of the building to access the door.

Please mark your calendars that there is no school on Monday, March 14th and Friday, March 18th. Have a great long weekend. We will see the kiddos back on Tuesday.

Next week, the week of Feb 28th, we will be celebrating Dr. Seuss' Birthday with week-long celebration. Check out the calendar of events on our Facebook and our web page.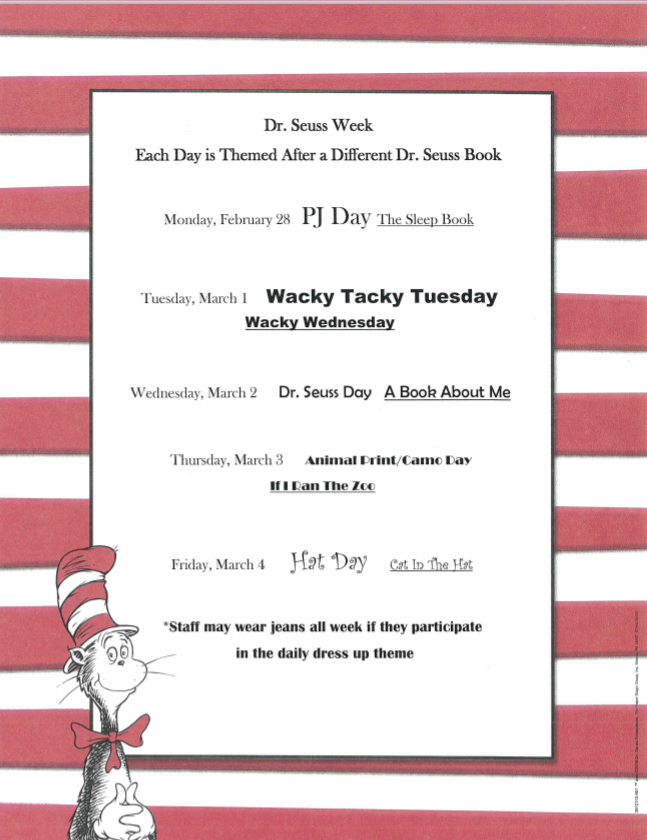 Students may purchase a YoYo from the Ned Show on Growth Mindset through Friday of this week. Please send check/money in an envelope or Ziplock with your child's name.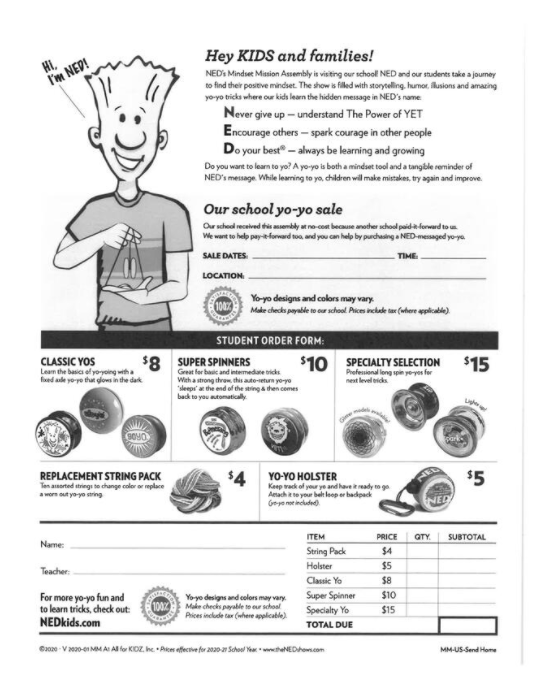 Student Drop Off: Due to staffing shortages, beginning Monday, February 7th all students should be dropped off at the front door only.

Good Morning MES 🥶 I hope everyone is doing well and staying warm and safe in this weather. Today, students will complete day 3 of their NTI packet. Please check your teacher correspondence for when they will be available for a Google Meet, FB Live, or a Flip Grid today. Students will receive attendance for participation by completing either one or both of these activities today. Please reach out if you have questions. Have a safe and happy weekend!

NTI day 2: All MES students will be coming home with a device today unless they use their personal device or they are not assigned a device. You will receive communication from your child's teacher in their backpacks today with how to access Google Classroom if you have not previously used this with your student before. Each student will also complete DAY 2 of their NTI packet that came home last week. All teachers will be available beginning at 8:00 am until 2:55 pm. Please use the primary mode of communication that your teacher set up for you at the beginning of the year. (Remind, Dojo, etc) I will also be available through email and FB messenger if you have any questions as well. Stay warm and stay safe!

Due to staffing shortages, ESS will be canceled today.

Milton buses just left the school. Expect delays in drop off due to B route running. The largest impact will be on Ms. Phyllis' route.

Don't forget Breakfast, Crafts, and a Photo with Santa tomorrow from 9-11 am at BES. All TC families are welcome!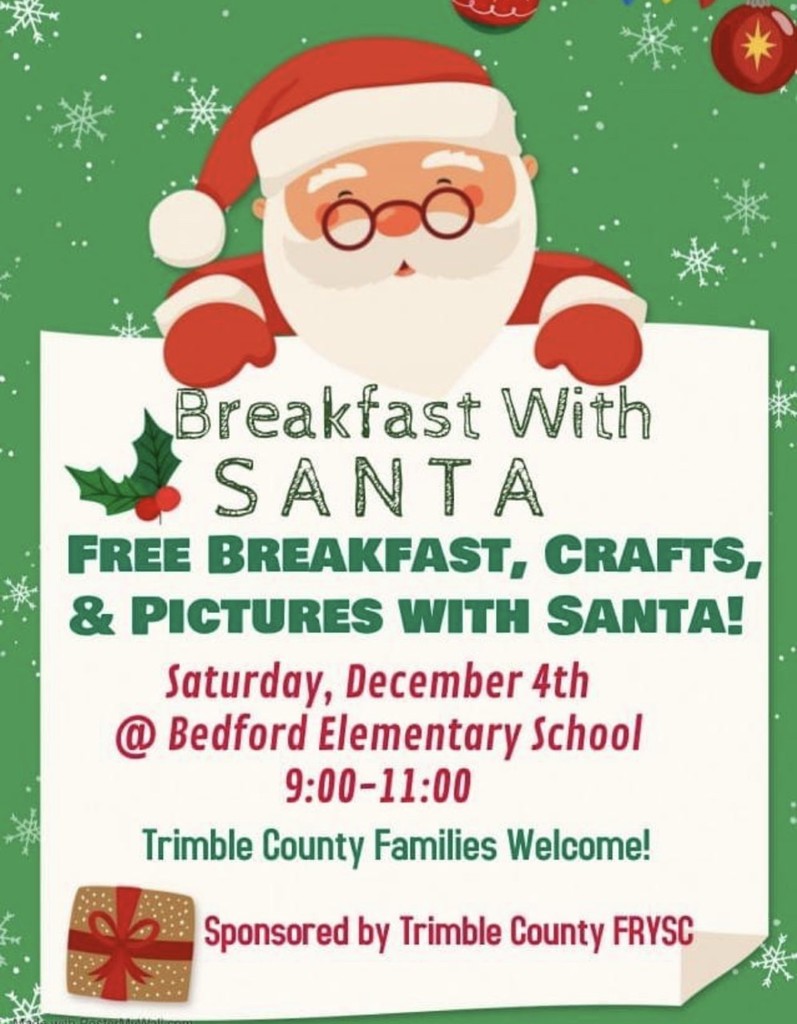 Happy Thanksgiving everyone! Don't forget that we will be off the rest of the week and will return Monday, November 29th. ESS for today is also canceled. ENJOY this time with your FAMILY!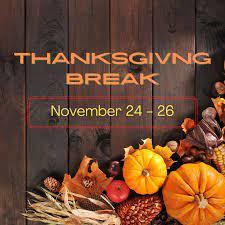 Hello MES Families, Unfortunately, we are going to have to postpone our Family Literacy Night scheduled for Thursday evening. Like many of our grocery stores, the Scholastic Warehouse is out of books. We will schedule for a later date when supplies are available.

Milton buses are running behind schedule due to an accident on 421. Ms. Sharon is approximately 20 minutes behind. Ms. Phyllis and Ms. Joyce are also slightly behind. We apologize for the delay. Your child's safety is our top concern.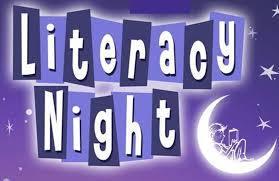 Don't forget this week we will "Start with Hello!" week. Please see the information included in to see the theme for each day.

Morning Drop Off: Effective tomorrow we will go back to primary drop off for car riders in the morning at the MAIN entrance door starting at 7:30 am. Intermediate students may still be dropped off using the gym door entrance.

Good Morning MES, Due to the amount of rain we have had we are experiencing lots of water in our parking lot. Please use the main door drop off point this morning for primary age students. Preschool may still use the primary door crossing on the sidewalk past the drop off sign. This should be clear of water. Have a great day!