In-Person Instruction Reminders
Amy Shinn
Monday, September 21, 2020
Welcome Back MES Families!
We are so excited to see the faces of our newest MES Kindergarten Panthers in the morning and all of our returning Primary Academy Panthers on Wednesday! Our teachers have been busy working to make their classrooms a safe and nurturing place for student learning. In preparation for learning our teachers have asked me to share a few reminders that will ensure that your student is prepared for in-person learning at MES.
Drop Off is at the Primary Entrance-students may enter the building beginning at 7:45 am. Staff will be on hand to greet families and to assist students into the building. Pick up will also be at this entrance.
Students should come with their Backpack, Nicky Folder, and their Chromebook in its protective case. Don't forget the power cord as well. These will return home with students on Thursdays for their NTI work.
Leak-proof water bottle with your student's name on it. Students may refill this at the water fountain as needed. Please do not send anything other than water with your student.
Masks- each student should be wearing their mask and have an extra in a ziplock in their backpack. This applies to grades 1st and up.
Transportation Changes- please be sure to enroll in PickUp Patrol for transportation changes. If you are not enrolled, please contact Ms. Jill. A paper note will be fine for this week if you are not enrolled yet.
In the meantime, here is an introductory video from our Primary Academy Team. We look forward to meeting you!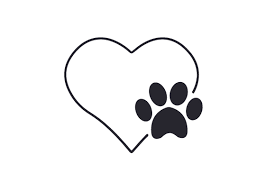 **Don't worry, I'll be taking lots of first day photos at arrival and throughout the day! Stay tuned to our social media for pics of our favorite panthers!