Instructional Update 1-9-20
Kathy House
Thursday, January 09, 2020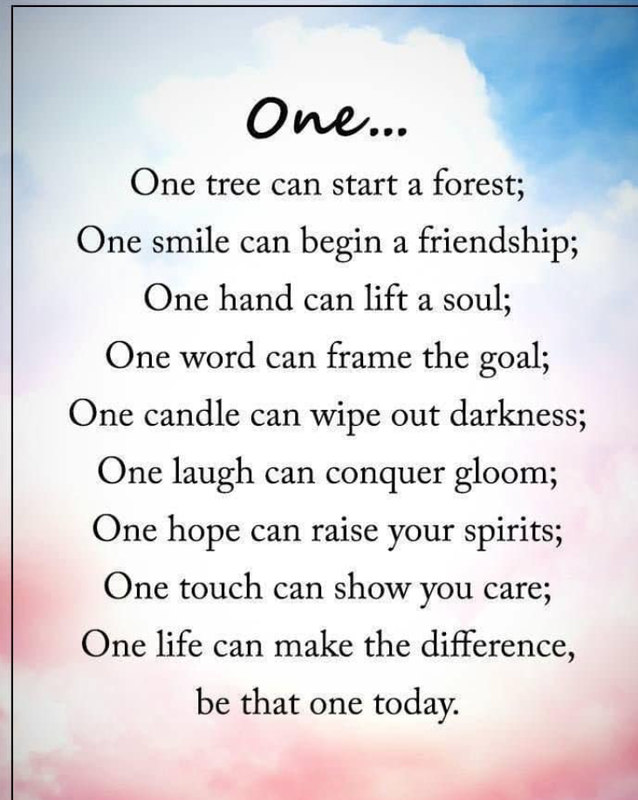 I hope that you all had a wonderful break and are feeling rejuvenated for the second half of this school year!
I found the above saying and it really spoke to me particularly as an educator. Sometimes we get caught up in all of the "stuff" and we forget the power we have to be "the one" for our students. This ties in very well with our focus this month because progress monitoring and feedback provide the opportunity to be there for students and provide the necessary supports to ensure success. The overarching idea with this section of our learner centered anchor chart is personalized learning. There have been many misconceptions about what personalized learning means. Simply put, personalized learning is tailoring learning for each student's strengths, needs and interests — including enabling student voice and choice in what, how, when and where they learn — to provide flexibility and supports to ensure mastery of the highest standards possible.
One classroom instructional format that enables teachers to personalize learning through progress monitoring and feedback is the Workshop Model. I facilitated a professional learning cohort the last few years to help the teachers participating understand how they could incorporate this model into their classrooms. I have attached a few documents that might provide some guidance in utilizing some of the structures and routines.
Workshop defined Workshop structure What implementation looks like Workshop structure example
Below is a link to the Google Drive folder if you wish to dig further.
https://drive.google.com/open?id=0BymhPMB3lBVmSlg2MDIxRWdPQlE
I will continue to send out some instructional strategies focused on the tools to personalize learning each week.
As always, please let me know how I can provide further support.