Instructional Update 11-20-19
Kathy House
Wednesday, November 20, 2019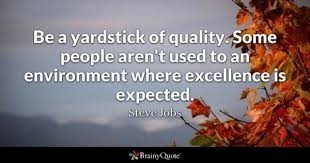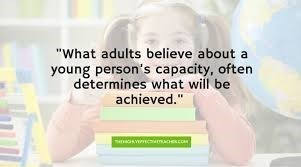 One consistent finding of academic research is that high expectations are the most reliable driver of high student achievement, even in students who do not have a history of successful achievement. Much of this research has been conducted to test, confirm, or debunk the famous "Pygmalion" study in which teachers were told that randomly selected groups of students had been proven through testing to be on the brink of great academic gains. Those groups of randomly selected students in fact outperformed other randomly selected groups whose teachers had not been led to expect great things, presumably because of those expectations, Lemov (2010).
As we continue to unpack what it means to have a high expectations learning environment that incorporates the learning cycle, first let us think about what it means to have high expectations. Our first thought is always about the rules of the classroom or the school as a whole; however, there are actually 6 things to consider when establishing expectations.
These include:
Time
Participation
Accountability
Cognitive lift/Productive struggle
Verbal and non-verbal messaging
Learning environment
As you can see, this goes way beyond establishing rules. It is about creating routines and rituals regarding how things are done and include both teacher moves and student moves. The attached document Tips for the High Expectations Environment, explains each component with more detail and provides tips for implementation, and links to a few specific strategies.
Thank you for all you do for the students of Trimble County!