Instructional Update 10-29-19
Kathy House
Tuesday, October 29, 2019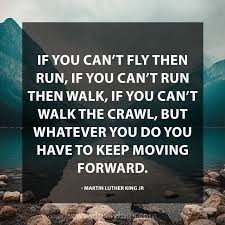 As we continue to explore instructional practices and strategies to enhance the supportive learning environment that provides for social/emotional needs(the peach colored section on the attached Learner Centered Anchor Chart), this week I would like to focus on tools for perseverance/resiliency. Building SEL (social and emotional learning) skills such as perseverance and resiliency requires face-to-face interaction, meaningful discussion, and reflection.
Here are a few strategies to embed within your practice that will support the development of perseverance and resiliency:
Teach a lesson around time management and goal setting. Help students identify the steps needed to reach their goals.
Use language that connects high performance and success with hard work, determination, and persistence.
Make sure the technology you use doesn't take the place of, but instead supplements, face-to-face interaction.
Learners need to know that they have the ability to grow and change, and that effort is the key. Praise them when they focus their efforts toward specific, clearly defined goals. When you say things like, "Those extra 10 minutes of reading each day are paying off – you are decoding unfamiliar words much more easily now," you help learners make the connection between effort and achievement. The goal is for learners to become intrinsically motivated to engage in learning now and in the future.
Teach your students about how the brain learns. Introduce the concept of brain plasticity– the idea that the brain changes in response to how it's used – as a way of reinforcing the idea that learning is achieved through focused, sustained effort. Help them understand that every brain is capable of making dramatic changes and leaps in learning.
Sometimes learners just need a little bit of encouragement to get past a hurdle. A few supportive words, like, "Think of how good you will feel when you finish those last two addition problems and you know you did the whole worksheet all by yourself!" can make all the difference. On the other hand, a learner may need to know that it's okay to take a break and come back to a particular task when he's feeling less frustrated. In that case, it's important that the learner really does come back and complete the work to get the experience that he truly can "do more" when he persists.
Model persistence-Most learners love to hear personal stories from their teachers. Telling your learners about your weekend plumbing project that didn't go as planned – and how you got through it and completed it – is a great way to help learners see that everyone feels like giving up sometimes. It also models for them how to overcome those feelings and reach a goal – without coming off as preachy.
Teach positive self-talk- Some learners need a lot of help knowing what to say to themselves to stay motivated. If a learner's typical internal dialogue consists of statements like, "This is too hard," or "I don't know how to do this," it may come as a revelation to discover that there are other options. Giving learners specific wording, like, "I know I can do this if I keep at it," or, "If I'm really stuck I can ask a friend or my teacher for help," can begin to change the way they think and act when faced with a challenge.
Let learners know that you have high expectations and that you have confidence that each and every one of them can meet those expectations. Be sure they have access to the tools they need to be successful, and that they know how to use them.
Students learn persistence in the same way that they learn sight words or multiplication tables – through repetition. Strategies like modeling persistence, connecting effort to achievement, and pushing students to do a little more than they think they can aren't a one-time deal. But when repeated over time, the cumulative effect will likely be increased stamina, improved persistence, and intrinsic motivation for ever greater learning.
Thank you for all you do for the students of Trimble County!
#WEARETC